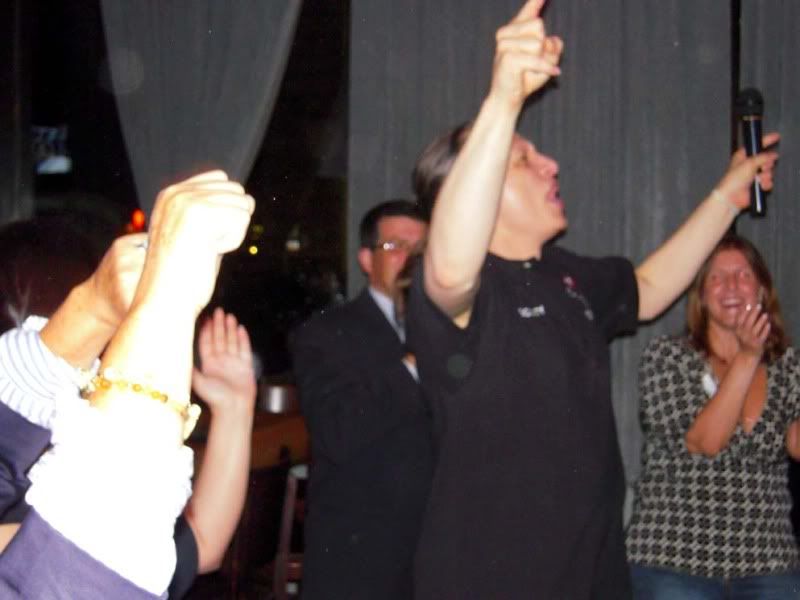 Powermastery is a living institute for growth and success principles. Powermastery is a mastermind empowerment community.
It serves those who believe in and seek to harness the extraordinary results from being connected to others who conduct thier lives and business at a high energetic state of being while subscribing to the philosophies of success through empowerment, a positive attitude and kindness to others.
Here are some actual outcomes by Powermastery members:
1) Following Powermastery workshop with Jess Todtfeld, a Powermastery guest attended a sales meeting. They applied what they learned at the Retreat and summarily was awareded a huge contract!
2) Following the 2009 Empowerment Retreat a Powermastery guest ran for political office. They ranked incredibly high in votes eventhough just missed the mark. The incredible part of this story is they had no political background nor ever ran for office in their life.
3) Following our 2010 Empowerment Retreat a Powermastery guest applied what they learned in their networking. Within two weeks their business was profiled in the Sunday NY Times!
4) At the Powermastery Book Camp three Powermastery presenters delivered enormous value, incredible tips and some chicken soup for the entrepreneurial soul. A Powermastery guest immediately applied what they learned regarding social networking on LinkedIn. Bottomline is they more than tripled their results!
It is clear Powermastery helps individuals discover that missing piece of the puzzle. It empowers individuals, creates a pathway to tangible results, and stimulates "Ah ha" breakthroughs for Powermastery guests who apply what they learn. We can't guarantee you would have the same results, but how would you know unless you tried. The power of empowerment, taking action and having the support of like minded positive life forces work magic.
The Powermastery brand is its ability to seamlessly deliver experiential events that challenge the participants' limiting selves so they can get out of their own way, maximizing human potential, stimulating entrepreneurial creativity and momentum, and creating anchors for positive forward thinking.